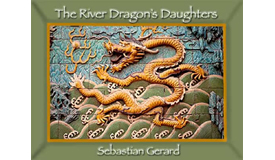 The River Dragon's Daughters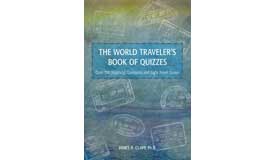 The World Traveler's Book Of Quizzes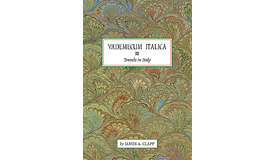 Vademecum Italica : Travels in Italy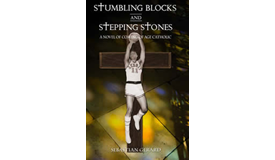 Stumbling Blocks and Stepping Stones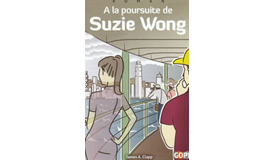 La Poursuite de Suzie Wong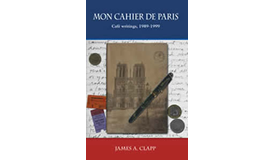 Mon Cahier De Paris: Cafe Writings 1989, 1999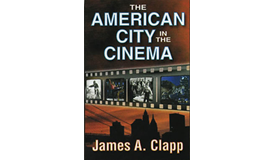 The American City in the Cinema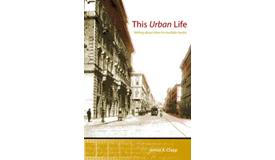 This Urban Life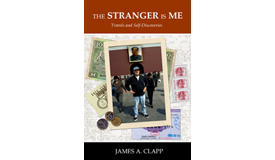 The Stranger Is Me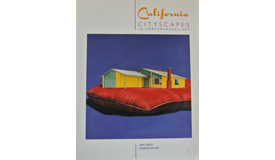 California Cityscapes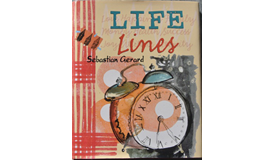 Life Lines (Mini Book) (Charming Petites)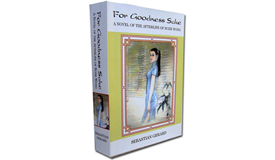 For Goodness Sake, A Novel of the Afterlife of Suzie Wong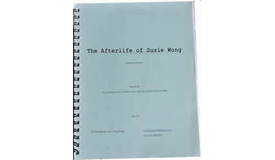 The Afterlife of Suzie Wong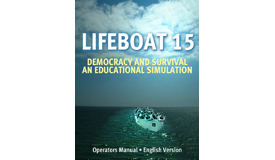 LIFEBOAT 15: Democracy and Survival, an Educational Simulation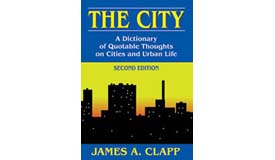 The City: A Dictionary of Quotable Thoughts on Cities and Urban Life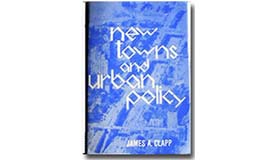 New Towns and Urban Public Policy: Planning the American Metropolis, New York: Dunellen, 1971, 337pp
The River Dragon's Daughters

The River Dragon\'s Daughters is a partially completed book spanning the lives of four Chinese women from the Republic to the present day. © 2000, Sebastian Gerard

Vademecum Italica : Travels in Italy

Vademecum Italica Travels in Italy by James A. Clapp

Mon Cahier De Paris: Cafe Writings 1989, 1999

Mon Cahier De Paris: Cafe Writings 1989, 1999 by James A. Clapp (Author) FROM THE AUTHOR\'S INTRODUCTION: The present volume grew out of the development of a writing course I designed for travelers and aspirant travel writers built around what I refer to as "travel journaling," and is intended for future iterations of that course by myself as well as other teachers and instructors teaching courses about turning travel and living abroad experiences into both personal memoir and professional publication. While it is not intended directly as a "text" or "manual" for travel writing and memoir, it is an adjunct to those purposes, and illustration and a compendium of examples of subjects and styles useful for instructional purposes. Accordingly, since it is derived from the contents of a travel journal itself it is maintained somewhat in the form of a travel journal itself. It intentionally maintains different writing styles and "voices," with some chapters that are highly personal in tone, others historical or somewhat "academic," and others illustrative of the writing process. As with all writing it is firstly about the subject, but this book, while it exposes the author's personal interests and points of view about Paris—it is appropriate here to indicate that he is an "urbanist," and by training an urban planner—it is also about the experience of that city as a foreigner, and experience that combines the "pre-experience" of literature, film and art (in particular painting) with subsequent direct encounter, as tourist, worker, or temporary resident. This book is perhaps best described as a chronicle of my experience with this great city. It is not a guidebook, not a history, and not fully a memoir, although it is informed by and contains some features of all. It grew primarily from notebooks I kept over several trips to Paris as a professor-escort on university educational travel programs in the 1970s and 80s, and two periods during which I was fortunate to live and work (as a visiting Professor Associé at the University of Paris) in the city. During these times I shared Paris with some very special women in my life, formed friendships, had fascinating personal encounters, and made self- discoveries, all while, and in consequence of, coming in thrall of Paris "herself." Everyone's Paris memory is sui generis, a product of a unique nexus of personal time in "Paris time." So this is my Paris, or at least what was my Paris at not only mostly during the occasion of the city's 200-year anniversary of its Revolution, but also experienced through a time of momentous personal change in my life. I could no more return to find Paris as it was in the Bicentennaire as I would be able to spy that forty-nine year-old version of myself waiting for the train on the opposite platform at Metro Gobelins. Only in my notes, souvenirs and the reverie they evoke, and in these pages, do they exist, their pleasures, the tristesse, too, their time and place. This book does not purport to be comprehensive about the French, or the Parisians, for which I have neither sufficient nor lengthy experience, and so that is better left to those who have. It is confined in time and geography, if not entirely bounded, by the several rather brief periods I have spent in France, and is (to borrow the sense of their own term) "impressionistic" rather than comprehensive or analytical. So in this book I am looking back, an à la recherche du temps perdu of a minor sort (to borrow from a late Parisian), but through a prism of other times and urban experiences. By way not only of visitation, but also readings, movies, art, Paris has been a recurrent inspiration. Because I am an urbanist, Paris has confirmed for me that cities are far more than physical settlements, but expressions of human hopes and potentialities (sometimes marred by greed and stupidity). Cities are our greatest and most complex human invention, and in exceptional cases, like Paris, a work of art.

The American City in the Cinema

The American City in the Cinema by James A. Clapp (Author) The American city and the American movie industry grew up together in the early decades of the twentieth century, making film an ideal medium through which to better understand urban life. Exploiting the increasing popularity of large metropolitan cities and urban lifestyle, movies chronicled the city and the stories it generated. In this volume, urbanist James A. Clapp explores the reciprocal relationship between the city and the cinema within the dimensions of time and space. A variety of themes and actualizations have been repeated throughout the history of the cinema, including the roles of immigrants, women, small towns, family farms, and suburbia; and urban childhoods, family values, violent crime, politics, and dystopic futures. Clapp examines the different ways in which the city has been characterized as well as how it has been portrayed as a "character" itself. Some of the films discussed include Metropolis, King Kong, West Side Story, It's a Wonderful Life, American Beauty, Rebel without a Cause, American Graffiti, Blade Runner, Gangs of New York, The Untouchables, LA Confidential, Sunrise, Crash, American History X, Breakfast at Tiffany's, The Deer Hunter, and many more. This work will be enjoyed by urban specialists, moviegoers, and those interested in American, cultural, and film studies.

This Urban Life

This Urban Life Writing About The City for Multiple Media by James A. Clapp, Ph.D. PUBLISHED (AuthorHouse Books, 2005, Available from AMAZON.COM) book is not intended to be an "academic" treatise, although it may have its uses in academic discourse about cities and urban life. It is a "personal" point of view of urbanism. But much of my personal observations about cities are, owing to my professional background, informed and expressed in terms that are part of academic discourse. While they do not comprise a "theory" about cities, they form a rather consistent and integrated perspective and prospect of urban life. Some are more "academic" in tone, even to the inclusion of notes and references, others are, for lack of a more appropriate term, "impressionistic," speculative and even fanciful, ranging in their provenance from public radio essays and newspaper op-eds, to academic journal articles and reviews. Overall, this books attempts to demonstrate that the media of the arts and of popular culture are fitting avenues to learning more about the multiple dimensions of urban life, that insights into that life might come from a movie, a poem, or an op-ed polemic.

The Stranger Is Me

The Stranger Is Me Travels and Self-Discoveries by James A. Clapp, Ph.D. PUBLISHED, 2007, and available from Amazon.com. Based on nearly 30 years of traveling to some sixty countries, escorting tours, and living in working London, Paris and Hong Kong, the author relates a variety of personal experiences, adventures and misadventures, lessons about travel and fellow travelers, observations about foreign peoples and places, and personal self-discoveries enhanced by being a stranger in strange lands. The contents for this book are arranged around travels with family, escorting American travelers abroad, and traveling and living alone in foreign countries.

California Cityscapes

California Cityscapes In Contemporary Art by Mary Stofflet and James A. Clapp, New York: Universe Books, 1991. A book about modern artists' views of the contemporary city. The artwork presented is in a wide variety of media. It is 52 recent works by 27 authors. They are inspired by the visual richness of the constantly changing urban landscapes of California. Catalogue of the exhibition, artists' biographies

LIFEBOAT 15: Democracy and Survival, an Educational Simulation

Lifeboat 15 is a simulation designed to be used for a variety of instructional, training and organizational development purposes. The elements of the simulation have been fashioned to mirror aspects of modern urban society, including such general features as decision-making under scarcity conditions, cooperation and competition, risk-taking, the moral and ethical dimensions of decision-making, and considerations in the "rational" distribution of finite resources.

The City: A Dictionary of Quotable Thoughts on Cities and Urban Life

Published in the Fall of 2014 by Transaction Press, The City is a significantly revised and expanded second edition of my 1984 survey of reference to the city and urban life in fiction and nonfiction literature that remained in print for twelve years. That edition was revised and expanded, translated into Chinese, and published by the Chinese Architectural and Engineering Press in 2010. The Chinese edition came about as a result of the wish of Professor Liangyong Wu of Tsinghua University in Beijing, who purchased the first edition several years ago in the US, to have the book translated into Chinese.

New Towns and Urban Public Policy: Planning the American Metropolis, New York: Dunellen, 1971, 337pp

Selected as Library of Urban Affairs main selection for December, 1971. Also selected as a Significant Social Science Book of the Month, Transaction, May l971. Revised paperback edition October 1973.
Books In-Progress
A China Hand
A China Hand : Three Fingers And A Knuckle Short Of How I Came To Love The Middle Kingdom, But Am Not Quite Sure How It Feels About Me. --- Everyone who encounters China comes with their own preconceptions; although my generation, which came to its political and geographical consciousness at the time of the Korean War, hearing reports of waves of Chinese soldiers charging at the American troops, and reading even in the comic strips such as Steve Canyon, of Chinese pilots in MIG-15's yelling "Yankee dog, you die!" as they fired at Steve and his American Sabre jet.
The Art of Urbanism
THE ART OF URBANISM Cities and Urban Life in the History of Painting ©2003 James A. Clapp, Ph.D. THE ART OF URBANISM is a recently completed 65,000 word manuscript that is accompanied by 220 illustrations of painting throughout history that deal with the City and with the character of Urban Life. It is an academic book of eight chapters that follow both historical and stylistic lines in painting in what is now somewhat uncomfortably called "Western Civilization." A CDrom is available with sample chapters. The book is under review by a publisher.
The Other Half of the Fun : The Travel of Getting There.
Most of us think of the fun part of travel as the destinations, the fascinating cities, the monuments, museums, mountains, beaches, and such. The connective part between our homes and among various destinations, is generally regarded as a necessary part of travel but, particularly in present day of TSA, "getting there" is likely to be considered far less a portion than half the fun of travel. We have long forgotten that the word, travel, is derived from travail, from a time when travel away from one's home was arduous and perilous. It still can be uncomfortable and dangerous, but there are also those times, settling into a train compartment with a good book and a bottle of wine, with quaint villages and countryside a constantly changing tableau, of lazy days on a ship's deck chair on gentle seas, of new arrivals in grand terminals, filled with anticipation, when getting there can at least seem like half the fun.